Cappadocia Wedding Photographer
In Cappadocia, it is very pleasant for us to share the excitement of the bride and groom during their wedding photo shoots and make their happiness unforgettable with the most beautiful pictures. Since we offer our service as wedding photographer in Cappadocia, it is a wonderful experience to remind the couples of the happiest day of their lives with the most romantic and special shots we took in Cappadocia, which is very attractive with its historical and geological features.
Since Cappadocia is such a fascinating place, the couples' romance goes through the roof, especially during the sunset photo shoots, and these beautiful moments are directly reflected in their wedding photos and admired by the audience. During the wedding photo shoot in Cappadocia, we all have a lot of fun and capture romantic and fun frames with our couples who have no doubt that the results will be perfect and the necessary photos will be collected for a unique photo album.
Our Photography Philosophy
At Eppel Photography, we believe that every couple has a unique tale to tell. Our approach centers around authenticity, emotions, and the beauty of candid moments. We blend artistic flair with a photojournalistic style to narrate your love story with genuine, unscripted snapshots. Our goal is to create a visual narrative that encapsulates the raw emotions, genuine laughter, and unfiltered love that you share.
Contact me for more information!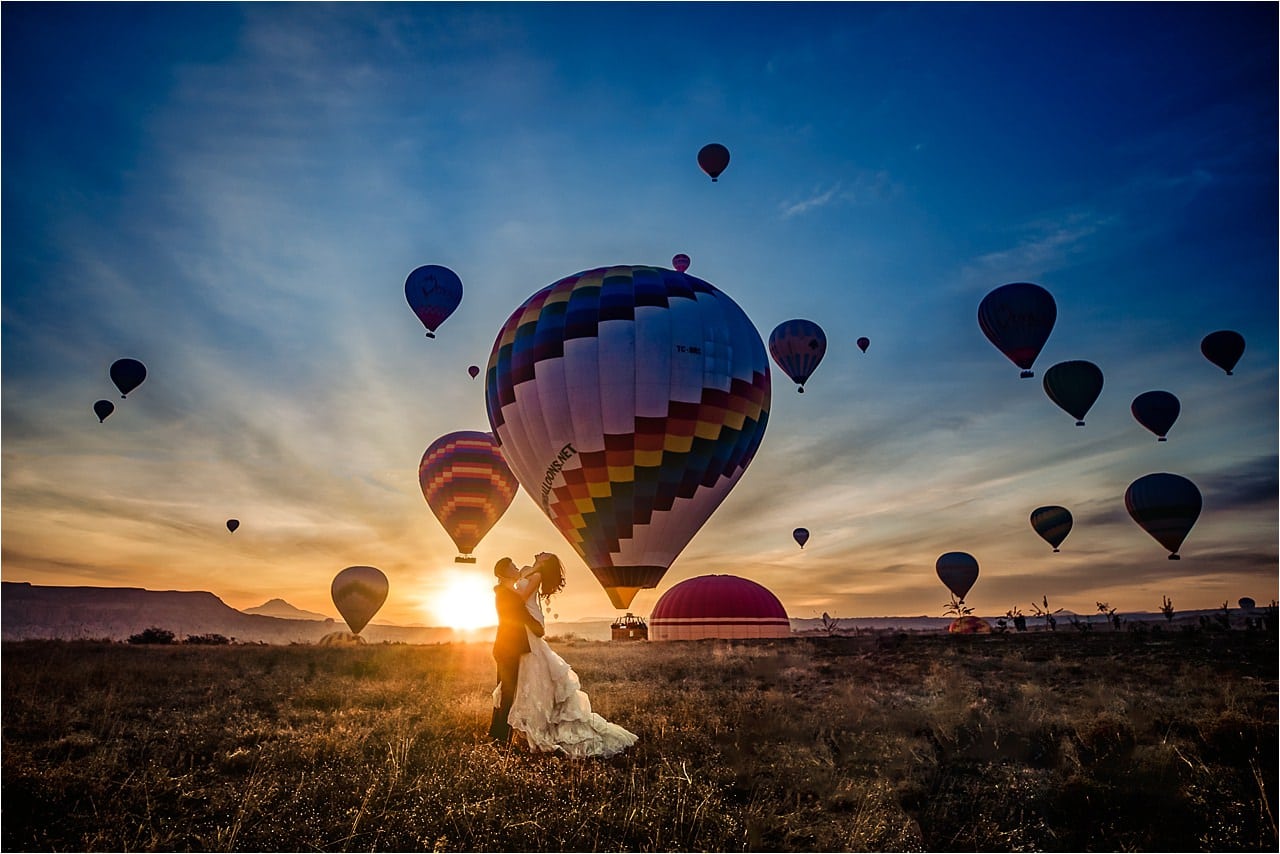 Why Cappadocia?
Cappadocia, with its surreal landscapes of towering fairy chimneys, sweeping valleys, and captivating sunrises, offers an unparalleled setting for your engagement and after-wedding sessions. Whether you're strolling hand in hand through the ancient streets, gazing at the horizon from a hot air balloon, or sharing intimate moments in a secluded valley, each frame tells a story of love against a backdrop that is both magical and awe-inspiring.
Cappadocia Wedding photographer for your honeymoon
Couples who prefer Cappadocia especially for their honeymoon are incredibly rigorous with their honeymoon photos in addition to outdoor wedding photography. As a Cappadocia honeymoon wedding photographer, we take the most beautiful and romantic honeymoon photos of each couple in the amazing locations of Cappadocia and provide them with the wedding photos of their dreams. In the process, we take care of all the details, from hotel accommodations to hairdressers. The results are always perfect because each couple has their own story. Cappadocia, one of the most beautiful places in Turkey, is ideal for those who want especially authentic outdoor honeymoon photos and outdoor wedding photos. Flying hot air balloons at sunset or sunrise and fairy chimneys are the beauties you can not find anywhere else.
Contact me for more information!
Together with our couples who want to have a wedding and honeymoon photo shoot in Cappadocia, we first direct our route to the most famous locations. The fairy chimneys, Göreme National Park, Paşabağları, Uerguep, Uçhisar Castle and Love Valley are just some of these places. Putting the hot air balloons in the background and shooting the most beautiful and special wedding and honeymoon photos for our couples is another excitement for us. Of course we have to get up pretty early to create these images.
Engagement Photography Package
Capture the Beginning of Forever
Our engagement photography package is tailored to commemorate the journey from "yes" to "I do." This package includes:
A pre-session consultation to understand your story, style, and preferences.
A full-day (8-hour) photoshoot in Cappadocia's most picturesque locations.
Professional editing to bring out the best in every image.
A curated gallery of high-resolution images, accessible through a private online link.
A selection of handpicked prints to cherish forever.
Starts at $1250
After-Wedding Photography Package
Love Knows No Bounds
Our after-wedding photography package is designed to encapsulate the post-wedding bliss, allowing you to relive the romance and joy all over again. This package includes:
A personalized consultation to discuss your vision and desires for the shoot.
A full-day (8-hour) photography session in Cappadocia's most iconic settings.
Expert editing to enhance each photograph, preserving every detail and emotion.
A private online gallery containing a collection of high-quality, edited images.
A carefully crafted photo book, telling the story of your unique connection.
Dress rental and transport
Starts at $1250
Contact me for more information!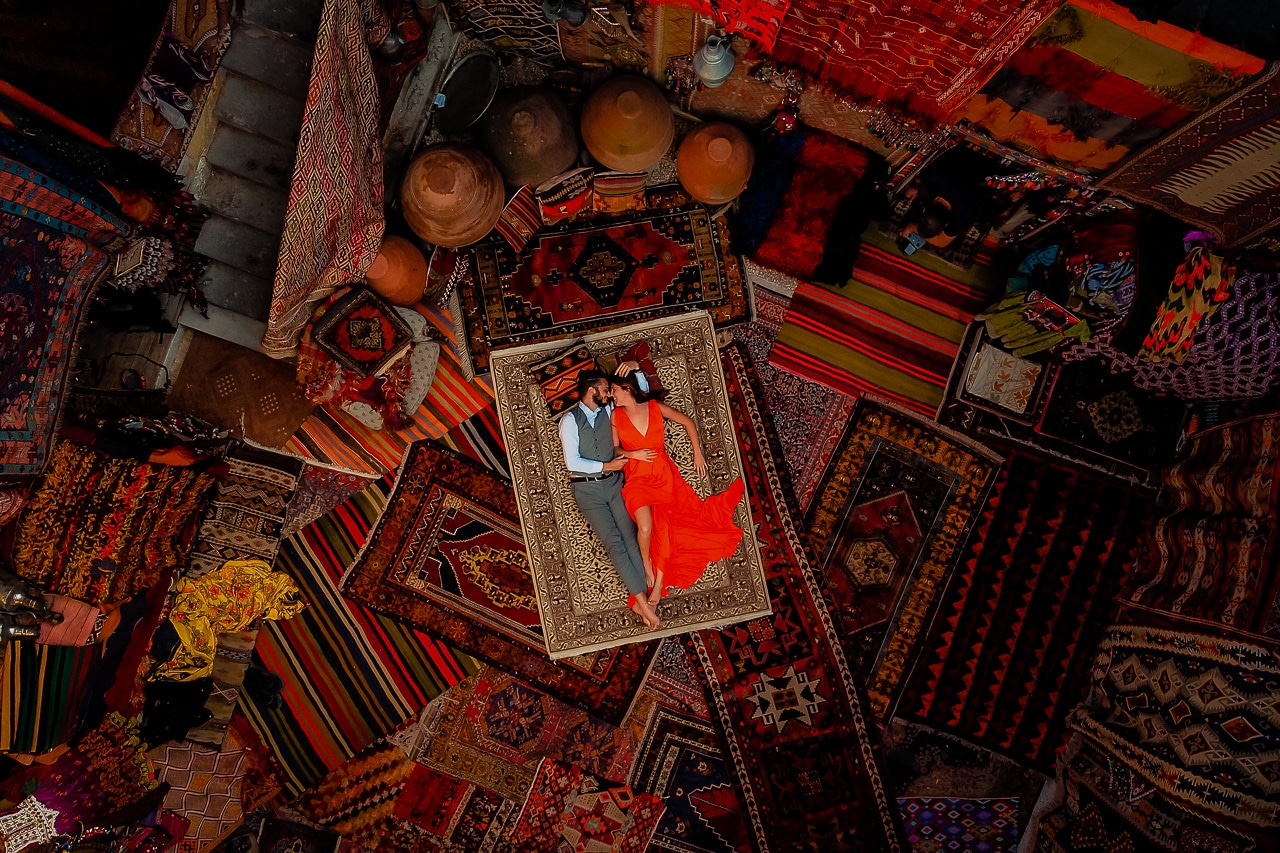 Cappadocia Photo shoot at sunrise
In some cases, the hot air balloons take off not in the early morning hours, but in the afternoon hours. For such photo shoots, it is a great advantage for the couples because I know the region well and have a some really good friends there. We can shoot almost in any place and arrange your Make-up, Wedding dresses and everything we need to create unique images for you to enjoy!
Book Your Cappadocia Photography Experience
Embark on a visual journey with [Your Photography Business Name] and let us encapsulate your love story in the enchanting embrace of Cappadocia's landscapes. Contact us today to reserve your engagement or after-wedding photography session, and let us craft a collection of images that will forever narrate your love in the most magical way.
Contact me for more information!