Cappadocia Wedding Photographer
In Cappadocia, it is very pleasant for us to share the excitement of the bride and groom during their wedding photo shoots and make their happiness unforgettable with the most beautiful pictures. Since we offer our service as wedding photographer in Cappadocia, it is a wonderful experience to remind the couples of the happiest day of their lives with the most romantic and special shots we took in Cappadocia, which is very attractive with its historical and geological features.
Since Cappadocia is such a fascinating place, the couples' romance goes through the roof, especially during the sunset photo shoots, and these beautiful moments are directly reflected in their wedding photos and admired by the audience. During the wedding photo shoot in Cappadocia, we all have a lot of fun and capture romantic and fun frames with our couples who have no doubt that the results will be perfect and the necessary photos will be collected for a unique photo album.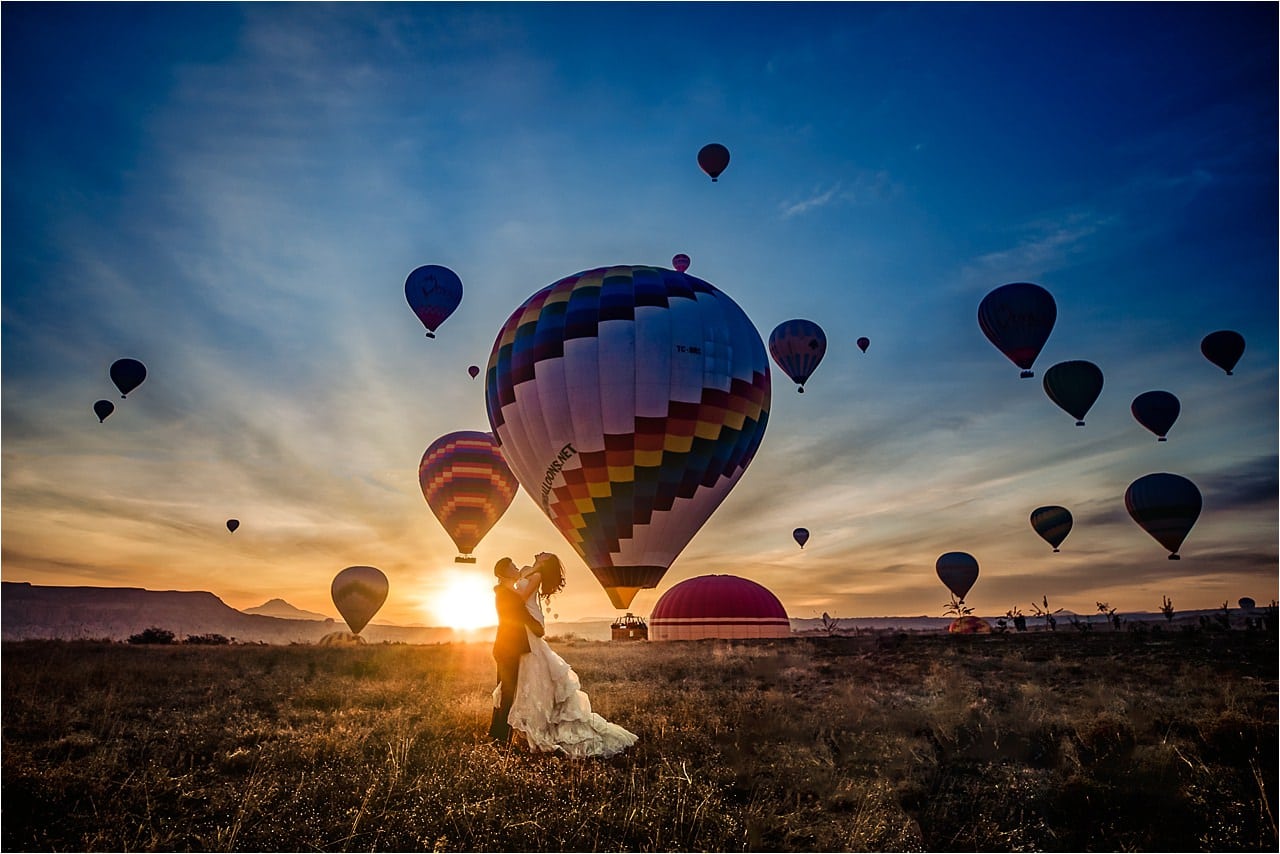 Cappadocia Wedding photographer for your honeymoon
Couples who prefer Cappadocia especially for their honeymoon are incredibly rigorous with their honeymoon photos in addition to outdoor wedding photography. As a Cappadocia honeymoon wedding photographer, we take the most beautiful and romantic honeymoon photos of each couple in the amazing locations of Cappadocia and provide them with the wedding photos of their dreams. In the process, we take care of all the details, from hotel accommodations to hairdressers. The results are always perfect because each couple has their own story. Cappadocia, one of the most beautiful places in Turkey, is ideal for those who want especially authentic outdoor honeymoon photos and outdoor wedding photos. Flying hot air balloons at sunset or sunrise and fairy chimneys are the beauties you can not find anywhere else.
Together with our couples who want to have a wedding and honeymoon photo shoot in Cappadocia, we first direct our route to the most famous locations. The fairy chimneys, Göreme National Park, Paşabağları, Uerguep, Uçhisar Castle and Love Valley are just some of these places. Putting the hot air balloons in the background and shooting the most beautiful and special wedding and honeymoon photos for our couples is another excitement for us. Of course we have to get up pretty early to create these images.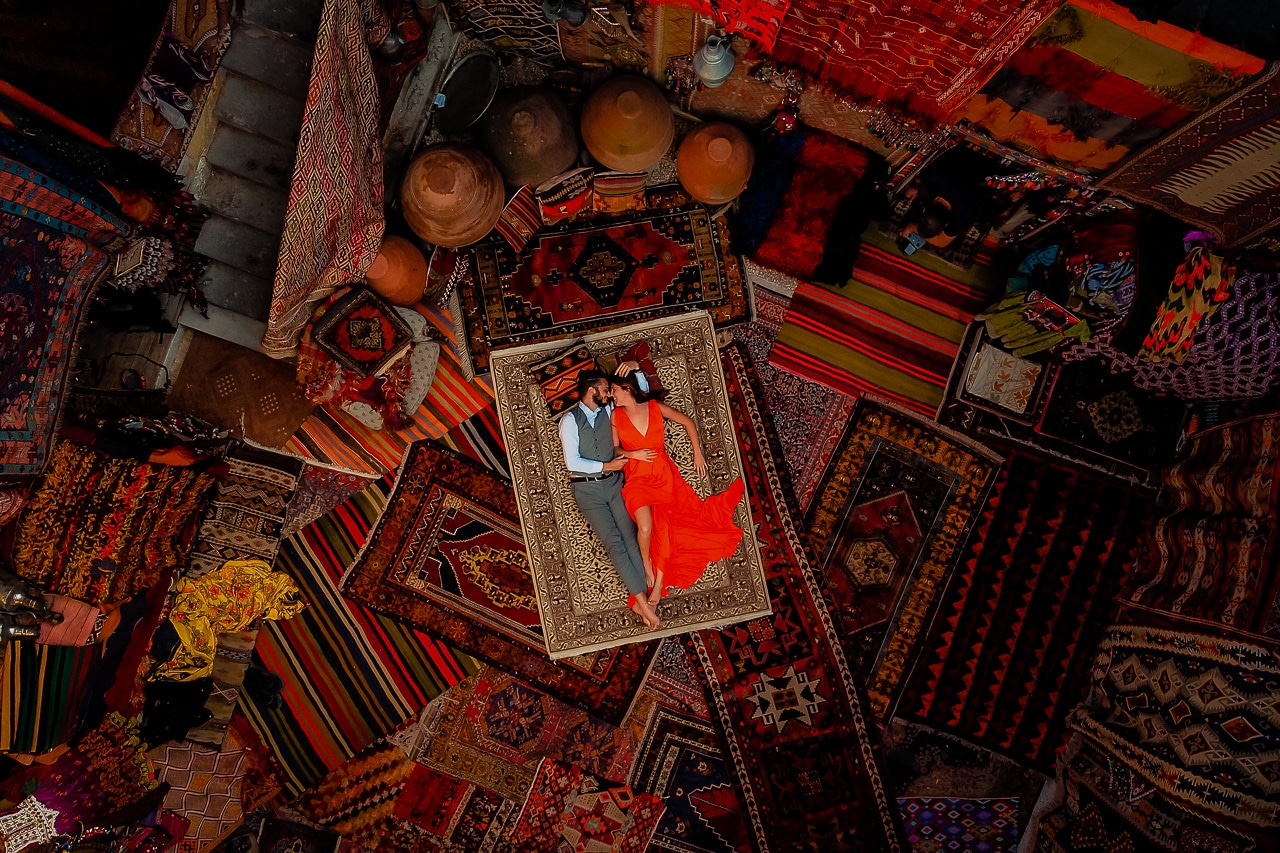 Cappadocia Photo shoot at sunrise
In some cases, the hot air balloons take off not in the early morning hours, but in the afternoon hours. For such photo shoots, it is a great advantage for the couples because I know the region well and have a some really good friends there. We can shoot almost in any place and arrange your Make-up, Wedding dresses and everything we need to create unique images for you to enjoy!
Cappadocia Photography Workshops
Yes, if you are a photographer, you can book a fantastic Portfolio Bootcamp workshop. We will take you to all the unique places we know so well and create stunning portfolio images together. If you would like more information about this workshop, please follow the link below.
More information on this Workshop